This tour is currently only available on request. Automated online booking is unavailable.
Mostar & Kravica Tour from Dubrovnik
Duration
Full day/up to 12 hrs
Cancellation
24 hrs prior
MOSTAR – KRAVICA – The magical waterfalls
Mostar is a city with a rich history that has shaped and formed it since ancient times. This city is also known as the "melting pot of cultures" and it is a perfect choice if you are looking for a one-of-a-kind experience. Is there anything more exciting than exploring the cobbled stone streets of a city where the Neretva River divides cultures and religions? The differences and contrasts here can be seen not only through architecture. The story of Mostar could definitely be named after "The tale of two cities". The city has two sides; the left and the right bank of the river are connected by one of the wonders of the modern world, the spectacular Mostar Bridge. One of the most fascinating natural wonders of the Herzegovina region is definitely the crystal clear waterfalls of Kravica. The waterfall is created by the Trebižat river is a natural wonder that is now under state protection. These waterfalls are among the largest waterfalls in Herzegovina and they're definitely the most impressive. The tour from Dubrovnik to Mostar (with a twist!) will let you experience the beautiful shades of green and untouched nature, all enriched by some exciting Oriental architecture.
Drive to Kravica Waterfalls with a comfort stop
Free time at Kravica Waterfalls
Guided city tour and free time in Mostar
Drive from Mostar to Dubrovnik
Our payment is secured with T-mobile Pay Way platform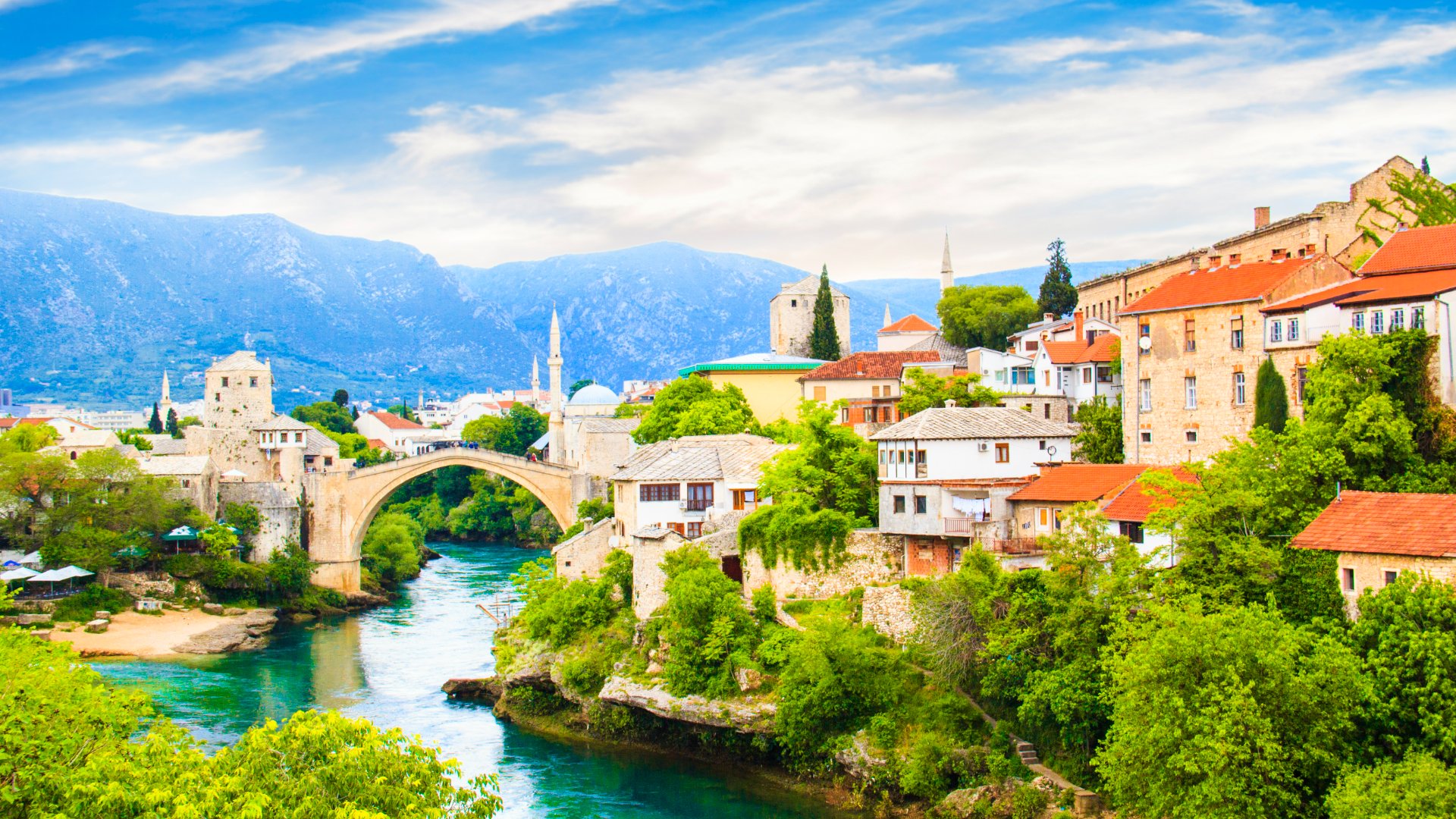 52.02 EUR
41.62 EUR
312.00 HRK
Our payment is secured with T-mobile Pay Way platform
You May Also Like
You can pay online securely on our site