Day Trip from Dubrovnik to Montenegro
Cancellation
24 hrs prior
The colourful Montenegro has it all: lovely coastal towns, dramatic landscapes, attractive beaches and delicious cuisine. You will get to see one of the most beautiful parts of the country - the UNESCO-protected Kotor Bay, often described as Montenegro's answer to the famous Norwegian fjords.

Our Bay of Kotor tour has been specifically designed in a way that provides the truly authentic experience with maximum comfort. We'll start with a picturesque drive towards the border, which is situated some 40 km to the south from Dubrovnik. Make sure to bring your passports! Our sea adventure begins in the Montenegrin town of Igalo, located right after the border. Doing a cruise is far more rewarding than going by bus the whole way, especially in the summer: an elegant solution to avoid nasty traffic jams that are quite common in Montenegro. First we are off to the tiny artificial island of Our Lady of the Rocks - its distinctive appeal has become one of Montenegro's trademarks. The charming Roman Catholic Church is the only building on the islet. After a short stop at Our Lady of the Rocks the boat will take us further towards the town of Kotor, dramatically nestled at the very end of the fjord. History wise the medieval walled Kotor has so much to offer: it was once among the busiest ports in Europe. We are going to have some free time to enjoy the charming architecture that recalls the town's magnificent past before we head off to another highlight of the day: the picturesque Venetian settlement called Perast, which, despite its humble size, is literally loaded with historical sights. In Perast we will change to a bus again and set off back to Dubrovnik, enjoying some more stunning views of the bay.
passport, camera, swimsuit
hotel pick up/drop off, transport, transportation fees, cruise around Kotor bay, guide, light snacks (prosciutto, chesse, salad), welcome drink, wine and soft drinks, VAT
museum tickets, visit of the island Our Lady of the Rocks (optional), lunch
24 hrs prior no charge, No show – no refund
Passport is required (citizens of certain countries need visa).
Minimum number of people (PAX) needed for the trip is 6. If the minimum requirement is not met the trip will be canceled and the guests will be notified the day before, before 18:00 h, at the latest.
In the period from November to 01. April 2020. local travel guides are unavailable.
Boat cruise from Igalo to Lady of the Rocks island
Free time on the Lady of the Rocks island
Pick up by bus in Perast and drive to Dubrovnik
Note
Excursion itinerary may be subject to change due to conditions beyond our control. Please note that this tour does not operate by boat in case of bad weather, in that case it operates by bus only.
Our payment is secured with T-mobile Pay Way platform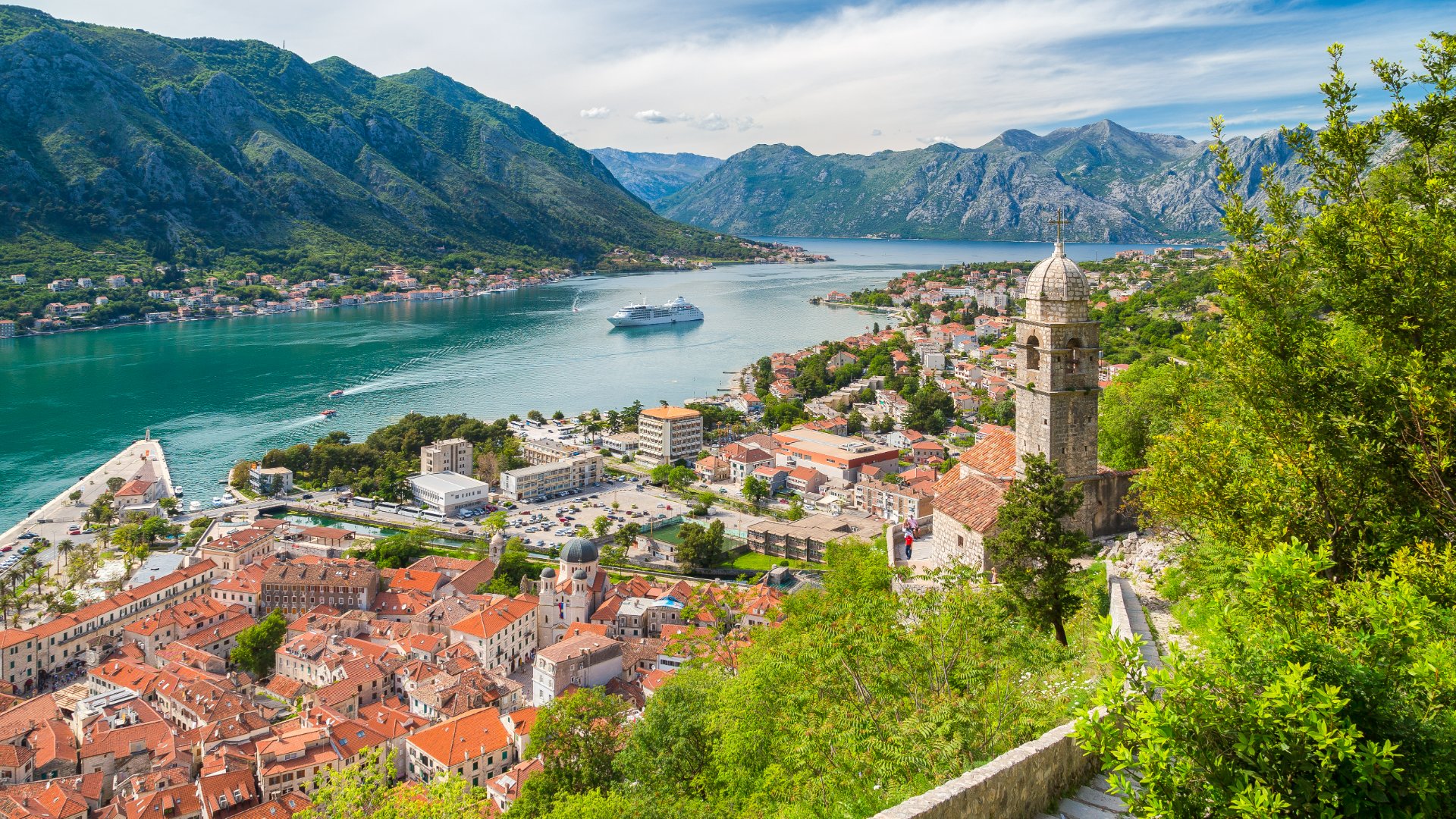 Our payment is secured with T-mobile Pay Way platform
You May Also Like
You can pay online securely on our site