Excursions


Montenegro day tour from Dubrovnik
Visit Kotor, Budva, Sv.Stefan
Montenegro is the "Hidden pearl of the Mediterranean".
Montenegro day trip
takes you to a country with population of a little under 700,000. This tiny Mediterranean country is a forgotten jewel, a secret kept by those who have visited. Steeped in tradition, history and culture, the country has remained untouched for centuries. Montenegro is a place that simply needs to be experienced. With
medieval walled cities
such as
Kotor
and
Budva
dating from the 14th century and new resorts catering for thrill seekers, Montenegro has it all. It is a country of contrasts, the new and the old, the mountains and the sea, sun and snow and all of this a little more than a stone's throw from
Dubrovnik
. Although the country is relatively small it includes
four national parks, Europe's deepest canyon, the largest bird sanctuary in Europe and 180 miles of coastline the majority of which is sandy beaches
.
Book now and visit Montenegro with Adriatic Explore
day tour Montenegro
.
Adriatic Explore
Useful information:
Duration: full day/ up to 12 hrs
What to wear: casual wear, hat, swim suite
What to bring: camera, sunblock, bottle of water
Local currency:

Euro, 

sign:€, code:EUR
Included: hotel pick up/drop off, transportation, transportation fees, guide, local guide in Kotor, City tour of Kotor.
Not included: Entrance tickets to museum (optional), lunch
Language: English
Operates: Every day
Pick up: Click HERE
Cancellation Deadline: 48 hrs prior

Please note: Passport is required.
Some countries need visa, check it HERE.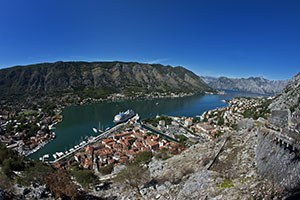 ITINERARY:
• 07:20 – 08:00 Hotel pick-up
• 08:00 – 11:00 Drive to
Kotor
with a panoramic stop
• 11:00 – 13:00 City tour and free time in Kotor
• 13:00 – 14:15 Drive from Kotor to
Budva
with a stop for panoramic view of
St. Stefan
• 14:15 – 16:15 Free time in Budva
• 16:15 – 18:30 Drive from Budva to
Dubrovnik
PRICE:
Adults:
360,00kn/52,00 Eur per person
Children 6-12:
180,00 kn/26,00 Eur
Children 0-6:
No charge


Limited time special offer!